A great way to support local businesses is to purchase Plymouth Community Chamber Gift Certificates.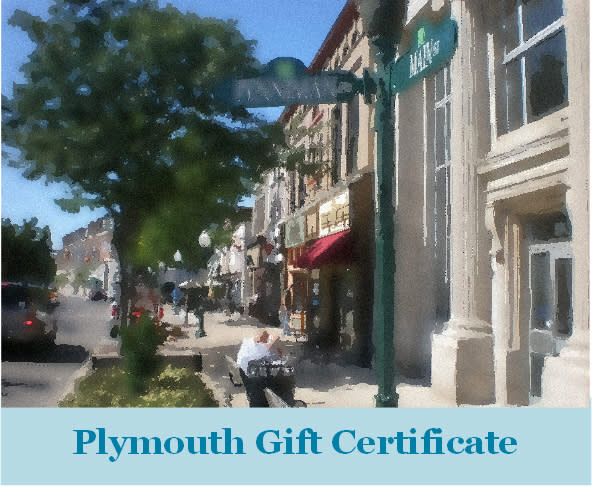 They make excellent gifts for:
Friends and Relatives
Performance Incentives
Teachers & Coaches
Housewarming
Employees
Clients
Realtors
People love to receive them because they can be used easily after work or during lunch. They allow recipients to use them however they choose and contribute to the success of our local economy.
You can easily purchase gift certificates by stopping by the Chamber office Monday-Friday from 9 am-5 pm to pick them up in person, or you can call (734) 453-1540to make arrangements to receive the certificates. These gift certificates are very popular and have been widely used in the community for many years. Last year the Chamber sold over $140,000 in gift certificates.
For the list of businesses of where the gift certificate can be used click here.
Gift Certificates ordered from December 24 through January 2 will not be available until January 3.
If you would like us to mail your Gift Certificate to you, please add the "Mailed Gift Certificate" product to your cart. Only one per order is needed.